Let this page be a resource to all that are unable to visit our galleries in-person! We have compiled lesson plans to aid in at-home discussions with your kids about some of the issues our world is facing today, Take Action cards to print at home to inspire ways we can all make a difference with small efforts, and a calendar to mark daily ways you can empower change – big and small.
Have questions about these resources or their topics? Contact us at [email protected]
Lesson Plans
Explore our K-12 Lesson Plans and worksheets exploring topics of nutrition, media literacy, water and sanitation and more.

Take Action Activities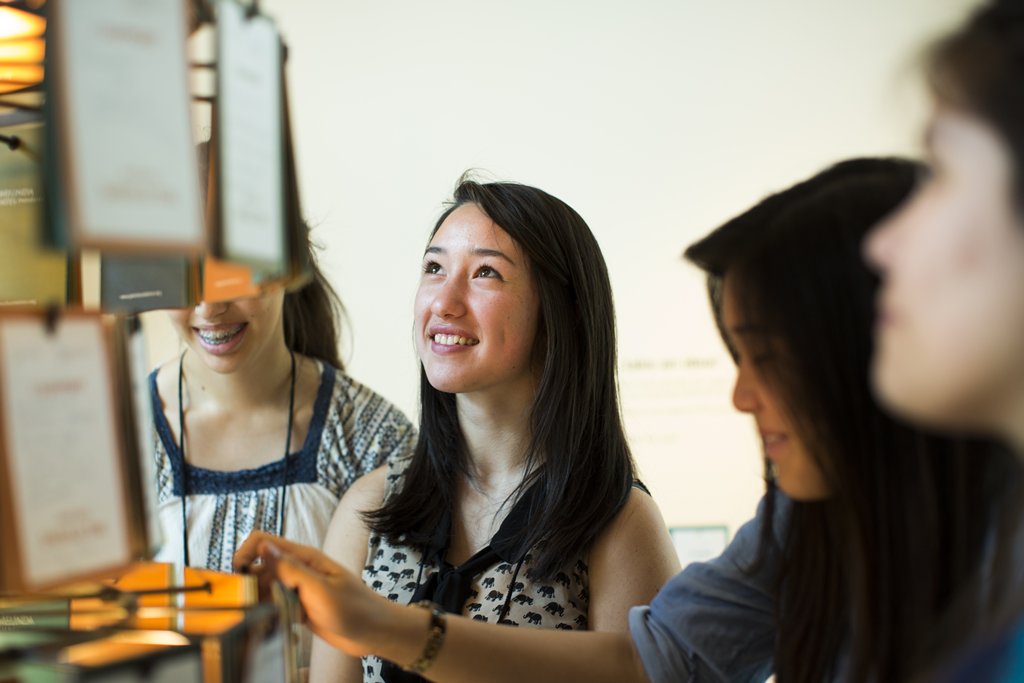 Using our in-gallery tools, at home, review or print our Take Action cards and inspire yourself and though around you with small, but impactful steps that can be taken to make a difference in our community on issues you care about.
Create Brave Spaces – at home or online!
COMMUNITY AGREEMENTS FOR BRAVE SPACES
The agreements below set the tone and declare the values of this learning environment. As a brave space, we encourage self-reflection and dialogue. They are critical to fostering inclusion and belonging. We invite you to keep these principles in mind as you learn about the stories of young leaders, the social movements they represent, and explore the power we all have to build a better world.
We speak our truth.
We listen to understand.
We remain present and engaged.
We are mindful of the impact of our words.
We celebrate our differences and common humanity.
Which agreement resonates with you? Create your own Brave Space!
Address
Gates Foundation Discovery Center
440 Fifth Avenue North
Seattle, Washington 98109
Contact
---
Hours
REGULAR HOURS
Summer Hours:

Wed. – Sat.
10 am to 5 pm

Closed:

Sun. – Tues.
& most major US holidays
SPECIAL HOURS
New Year's Day

Closed

Independence Day

Closed

Memorial Day

Closed

Labor Day

Closed

Thanksgiving Day

Closed

Christmas Eve

Closed

Christmas Day

Closed

New Year's Eve

Closed