2021 Virtual Summer Workshops
Calling all youth! Want to learn more about local and global issues, develop leadership skills and explore how you can make a difference?
Join us for a series of FREE, virtual youth workshops all through July! Each workshop will bring Middle and High School students unique opportunities to meet youth activists, community leaders, Bill & Melinda Gates Foundation staff, and other experts in the field of social change from around the world. We'll wrap it up with a fun, show-stopping youth presentation too. Space is limited and may fill up quickly. Sign up today!
Registrants must attend all of the sessions for each workshop.
Art & Artivism
July 12 – 15, 10:30 AM to 12 PM PT
Grades: Entering 10 – 12
Learn how to channel art for activism! Join Seattle 'artivists' (artist + activists) from our virtual exhibit, Through Positive Eyes: My Photo, My HIV Story as they share their experiences of living with HIV, and how they're dismantling stigma through photography and storytelling. This session concludes with a discussion with the Director from the Center for Art and Global Health at UCLA.   
Art: Raise Your Voice, by Maya Milton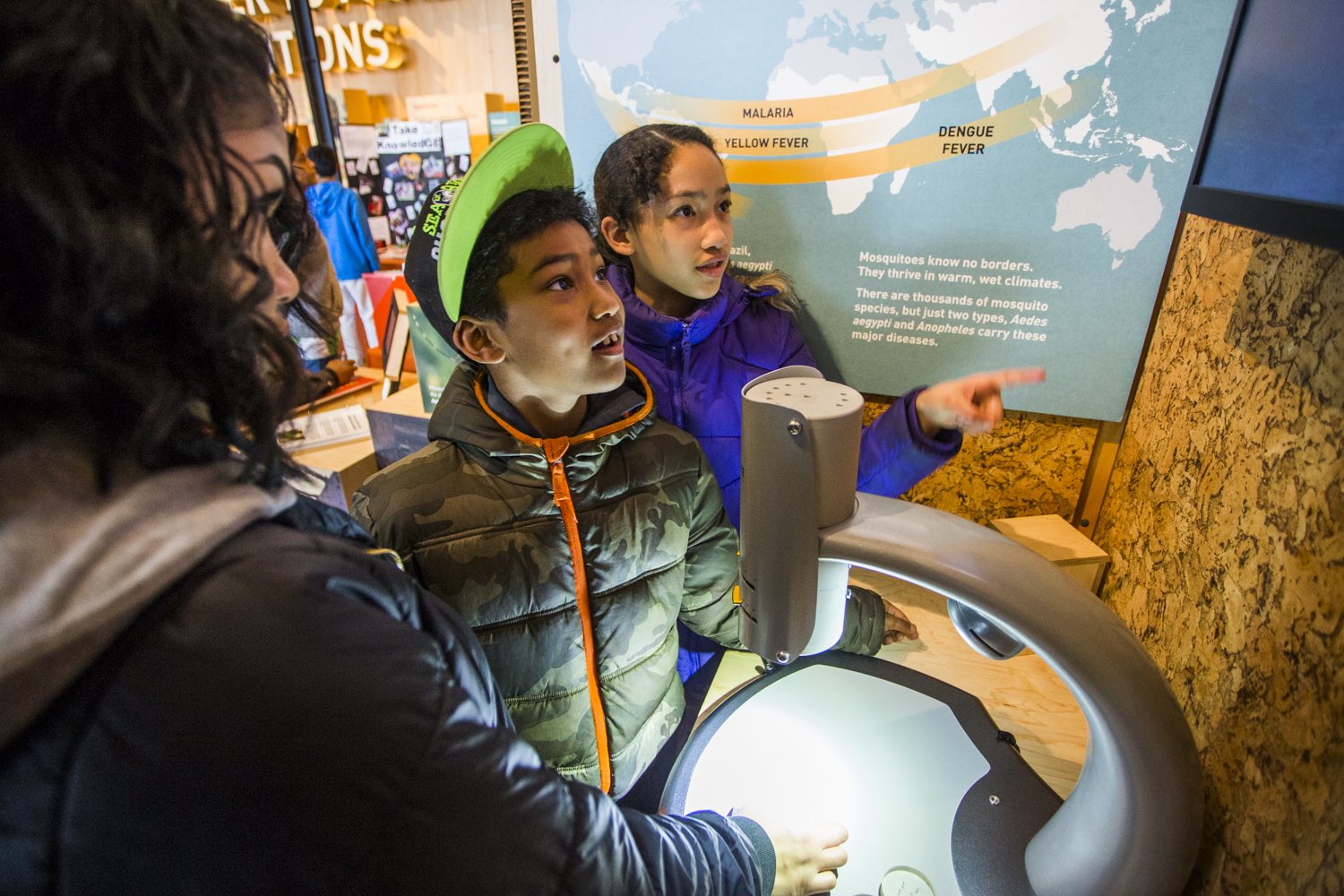 Design in Action
July 12 – 15, 1 PM to 2:30 PM PT
Grades: Entering 7 – 9
Can we use design to create objects and systems that will make our lives easier? With a focus on inclusion and accessibility, this workshop allows youth to do just that. You'll also get to collaborate with teammates in a Design Challenge to display your skills. Who knows, maybe it could change the world!

Youth Leadership Workshop:
Global Goals/Local Action
July 19 – 22, 10 AM to 12 PM PT
Grades: Entering 10 – 12
Want to deepen your commitment as change agents in your communities? This workshop lets you explore your leadership interest by learning more about key, local and global social issues, and the Sustainable Development Goals. Deep dive into the work of the Bill & Melinda Gates Foundation and engage with guests working locally and globally to create positive change. You're sure to leave inspired to take action!

COVID-19 Time Capsule
July 19 – 22, 1 PM to 2:30 PM PT
Grades: Entering 7 – 9
Have you ever wondered what it would be like to create a time capsule – a folder or box of memories and keepsakes meant to capture what life was like at a certain moment in time? Join us as we engage in a number of fun, interactive and creative activities and curate our own pandemic time capsules. We'll share playlists, create blockbuster pandemic movie plots, rate our personal pandemic highs and lows and share some tips with each other on how we made it through this most challenging year. We'll also have the opportunity to ask questions of Gates Foundation staff working to end the pandemic worldwide. Each participant will walk away with a digital scrapbook or folder, meant to be "dug up" and re-read some time in the distant future, offering opportunities for further reflection.

All About Food
July 26 – 29, 1 PM to 2:30 PM PT
Grades: Entering 10 – 12
Everyone needs nutritious food, but not everyone has equal access to it. In this workshop, we'll explore how social and economic power structures play a role in it. We'll also discover foods from around the world and critically examine global and U.S. food systems. Thanks to our guest speakers working in agriculture, you'll learn to cook with new ingredients and walk away with skills to grow your own garden too!

What to do with all that Poo?
July 26 – 29, 10:30 AM to 12 PM PT
Grades: Entering 7 – 9
Everybody poops, but where does it go? This workshop explores how people across the world are creatively solving the crucial question of sanitation – and what we can do locally to help. Examine connections between sanitation and related issues like health, gender, education, and equity.