Gather Film Screening & Discussion Panel
Hosted Thursday, Sept. 29 | 4 to 8 p.m. 

Native food rights are human rights. The First Nations Development Institute, and Bill & Melinda Gates Foundation Indigenous Communities Employee Resource Group, and the Gates Foundation Discovery Center hosted a screening of the First Nations' Development Institute's film, and recent James Beard awardee, Gather; followed by a rich discussion about the breadth of the food sovereignty movement and its impact on indigenous wellness.

The panel was moderated by Mike Roberts (Tlingit), President and CEO of First Nations Development Institute and BMGF Indigenous Communities Employee Resource Group co-lead and MC, Jennifer Vickers (Nipmuc, Narragansett, and European descent).

Click below for our event resources toolkit
Missed the Panel Discussion? Watch it now

MODERATORS & PANELISTS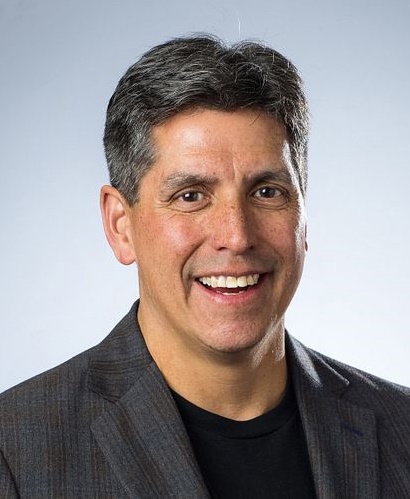 Mike Roberts (Tlingit), President and CEO of First Nations Development Institute, a position he was appointed to in 2005 after having served as a Research Officer and Chief Operating Officer for the organization from 1992 to 1997 and returning to First Nations in 2002. Mike currently serves on many boards, including the Sustainable Agriculture and Food Systems Funders Network and is among 14 trustees of the $266 million Native American Agriculture Fund. In 2021 he was recognized by Unboxed Philanthropy Advisors in the 'Philanthropy 100' most significant foundation, corporations, and individuals transforming society and advancing justice through philanthropy.



Jennifer Vickers (Nipmuc, Narragansett, and European descent)
Save the salmon! That's the mission Jennifer had at her idealistic age of 18 upon being the first female in generations to receive a high school diploma from Garfield HS and Indian Heritage HS. Leaning heavily on her indigenous heritage, in 1995 she applied to seven universities but was denied because her tribe was not federally recognized. While this diminished her dreams of being a marine biologist, it didn't stop her dreams from changing the world, especially for her people and those less fortunate. Being a descendant of the Nipmuc tribe of the freshwater pond people (Worcester, Massachusetts), she learned early on that most tribes were never federally recognized for political reasons or eliminated physically and on record. This is the foundation of her truth, her story.
Going on 14 years, Jennifer is a Business Partner in the Grants and Contracts Services. She now is co-chairing the Indigenous Communities ERG at the foundation where she along with her co-lead Mary Forbes brings about awareness and education internally regarding Native issues. Jennifer serves on the board of Potlatch Fund and serves as Treasurer on the Nipmuc Tribal Council. Outside of work, Jennifer loves to spend her time in the outdoors to learn traditional plant medicines, explore trails, mountain ranges and collect her arsenal of inspiration. She shares this love and devotion with her two kids, Benicio (14) and Vida (8).


Panelists

Elsie DuBray (Oohenunpa Lakota, Mandan and Hidatsa), lives on her family Buffalo ranch on the Cheyenne River Reservation in South Dakota. She is a rising senior at Stanford University, where she is studying Human Biology and Native American Studies with a concentration in the Holistic Health and Wellbeing of Indigenous Communities to pursue her interests and responsibilities in Indigenous public health and wellness. She will be pursuing honors in the Center for Comparative Studies in Race and Ethnicity. She is thus intimately involved in Native food sovereignty efforts, specifically Buffalo restoration for Lakota peoples, especially on Cheyenne River. She has participated in many discussions on GATHER film, which features her family and other peoples' Native food sovereignty stories, as well as Native nutrition and sustainable food systems.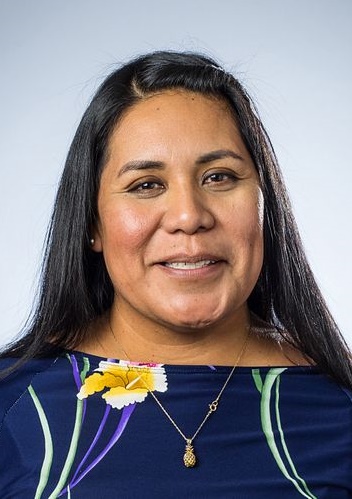 A-dae Briones (Cochiti/Kiowa), A-dae became Director of Programs – Native Agriculture and Food Systems in 2017, after first joining First Nations as associate director of Research and Policy for Native Agriculture. She formerly was the director of community development for Pūlama Lāna'i in Hawaii and is also the co-founder and former executive director of a nonprofit organization in Cochiti Pueblo, New Mexico.
A-dae worked for the University of Arkansas School of Law Indigenous Food and Agricultural Initiative while earning her LL.M. degree in food and agricultural law. Her thesis was on the Food Safety Modernization Act as it applied to the federal-tribal relationship. She wrote extensively about food safety, the Produce Safety Rule and tribes, and the protection of tribal traditional foods. A U.S. Fulbright Scholar, A-dae received her Bachelor of Arts degree in public policy from Princeton University, and received a law doctorate from Arizona State University's College of Law, in addition to her LL.M. degree in food and agricultural law from the University of Arkansas.


Courtney Fischer-Claussen (Cheyenne River Lakota) Courtney Fischer-Claussen is originally from Eagle Butte, South Dakota, and is a 2012 Gates Millennium Scholar. Courtney earned a Bachelor of Science in Exercise Science from Black Hills State University, a Master of Public Health with an emphasis in American Indian Public Health from North Dakota State University, and is currently in the 3rd year of the Indigenous Health Ph.D. Program through the University of North Dakota. Her aim is to work toward holistic health and wellness through primary prevention efforts that encourage and reclaim the optimal health of Indigenous Peoples.





Rachel Heaton (Muckleshoot Indian Tribe, a descendant of the Duwamish people and of European descent). Rachel is the mother to 3 beautiful children, Mercedes, Nylah, and Dahnahhi. In recent years, Rachel was part of the coalition that led the city of Seattle to divest from Wells Fargo, one of the main funders of the Dakota Access Pipeline in Standing Rock, ND. As a result of this movement, she became co-founder of the indigenous-led divestment org Mazaska Talks. Rachel has traveled around the world, including the Hague and the United Nations in Switzerland, speaking on the topic and continue to do this work as a means to bring attention to the destruction of mother earth caused by the funding and investments provided by Wall Street banks and the fossil fuel industry. Rachel advocates for the rights and brings to light the violations of our as Native and Indigenous peoples and develops ways to educate and bring awareness to those outside of my community whether it be through speaking, connecting in nature or through physical fitness. In my day-to-day job I am a culture educator for my tribe, working to learn, build and sustain our cultural practices.



Matt Remle (Hunkpapa Lakota), the Native American Program Coordinator for the Office of Native Education for the Marysville School District, editor of the Native News page Last Real Indians, and the co-founder of Mazaska Talks, serves on the City of Seattle's Green New Deal oversight board, is a board member for Indigenous by Nature based in Standing Rock and is on the steering committee for Stop the Money Pipeline. Matt has authored and collaborated on several pieces of legislation including Seattle's Indigenous Peoples' Day resolution, Seattle's resolution calling on Congress to engage in reconciliation with Tribes over the Boarding School Era policies, Seattle's ordinance to divest from Wells Fargo, Seattle's Green New Deal ordinance, the National Congress of American Indians resolution calling on Insurance Companies to adopt policies of Free, Prior and Informed Consent. In 2014, Remle was awarded Seattle's Individual Human Rights Leader award. In 2017, he was awarded the National Indian Education Association's Educator of the Year, the Billy Frank Jr. Natural Resource Protection Award and was named one of Seattle's Most Influential People. In 2020, he was named by the Seattle Times as one of the top ten most influential people to watch for in the next decade.



Maya Magarati, Ph.D (Indigenous Magar from the Himalayan Nepal), Psychiatry Behavioral Sciences Professor at the University of Washington's Seven Directions: An Indigenous Public Health Institute. Maya is an Indigenous Magar, immigrated from the Himalayan Nepal. Her community-engaged research career has been dedicated to research and evaluation intended to reduce health disparities in underserved communities, specifically Indigenous communities and certain immigrant and refugees.  Maya's lived and professional experiences navigating both the Global North's and the Global South's historical, political, socio-economic-cultural landscapes ground her research, teaching, and service around equity, privileging Indigenous voice. Maya also serves as the Project Lead on the Tribal Opioid Overdose Prevention project. In Seattle, Maya and her partner and grow vegetables, plant native flowers, keep bees, and hike the trails across Washington state.



Jason Vickers (Nipmuc, Narragansett, and European descent) is a Seattle-based Indigenous Chef. He began his journey years ago in a small Italian kitchen in the Ballard neighborhood where he fell in love with the craft and culture of cooking. From here he made his way around the city, the region, and eventually the continent preparing food for many of the most prominent personalities in the Pacific Northwest. Jason has catered, educated, and entertained with food as the medium for thee decades in all facets. He now devotes his time and energies to reawakening the knowledge and connection to traditional foodways in his indigenous community through the Innovations Program offered through the Indigenous-led Non-Profit Unkitawa he engages his community directly in order to carry out the aforementioned goals.
While Jason resides in the Northwest his heritage lies in the Eastern Woodlands of what is now known as Massachusetts with his Nipmuc peoples, serving as the latest generation of a people dedicated to caring for others through love and nourishment.
Event catering by UNKITAWA Innovations Program. This project is devoted to a singular task: to deliver medicine to the people. We achieve this by offering teachings in traditional food ways, demonstrating healing practices and working directly with Indigenous families to help walk what lies in the hearts of the people – the old ways of learning and sharing and caring for each other.




Nephi Craig, (White Mountain Apache & Diné)
Chef Nephi Craig has 24 years of culinary experience in America and around the world in London, Germany, Brazil and Japan. Nephi Craig is an enrolled member of the White Mountain Apache Tribe and is half Navajo. Chef Craig is also the founder of the Native American Culinary Association or NACA, an organization/network that is dedicated to the research, refinement, and development of Native American Cuisine. Chef Nephi Craig provides training, workshops and lecture sessions on Native American Cuisine for health to schools, restaurants, universities, treatment centers, behavioral health agencies, and tribal entities from across America and abroad. Chef Craig served as Executive Chef of the Sunrise Park Resort Hotel. During Chef Craig's nine-year tenure at Sunrise Park resort, Craig and his White Mountain Apache culinary team achieved many national and international benchmarks in establishing a culture of Indigenous Foods across North America. Chef Craig was featured in the film 'Gather' in 2020, which showcases Indigenous Food Sovereignty in the United States. Executive Chef Nephi Craig is currently the Nutritional Recovery Program Coordinator & Executive Chef at the Rainbow Treatment Center and Café Gozhóó on the White Mountain Apache Tribe in Arizona.

Image courtesy of Gather film