The Race Epidemic:  A Discussion on Hate Crimes Against Asians & AAPIs
Wednesday, May 24, 2023
In-person at the Discovery Center: 5 – 7:30 pm PST. | Directions​​​
Virtual via Zoom: 5:30 – 7 pm PST.
Free to attend | All ages welcome | ASL services provided
Can naming a virus after an innocent ethnic group cause the outbreak of an epidemic of hate?  Join us for a live discussion with Tony Shyu, director and producer of The Race Epidemic, a new documentary that highlights the rise in Asian hate crimes caused by the Covid-19 pandemic.  Tony, together with Ron Chew, principal of Chew Communications, and Sarah Baker, Security Awareness Manager at Microsoft will discuss xenophobia and racism against Asians, Asian Americans, and Pacific Islanders.  Jill Nishi, Chief Executive Officer, Philanthropy Northwest will serve as moderator, and following the discussion, panelists will participate in a Q&A session with the audience.  Registrants will receive a link to view the documentary on their own before the event (no screening at the Discovery Center).
Jointly presented by the Discovery Center and the Bill & Melinda Gates Foundation Employee Resource Groups, Gates Asians in Philanthropy and Allies for Racial Justice, honoring Asian American Native Hawaiian and Pacific Islander month.
EVENT SCHEDULE
5 – 5:30 pm: Doors open
5:30 – 7 pm: Virtual attendees join
5:30 – 7 pm: Panel discussion
7 pm: Virtual program ends
7 – 7:30 pm: Explore the exhibitions

Speakers

Tony Shyu is a film director and producer with over twenty years of experience directing films and TV commercials in Asia and the United States. His recent film, The Race Epidemic, won Best Documentary Film in over Eight film festivals and is slated to premiere on PBS nationwide this coming August. Tony hopes the film will bring understanding and awareness to xenophobia against Asians living in America.






Sarah Baker was born and raised in Seattle, and currently works at Microsoft in the field of Cybersecurity. As a mixed-race Japanese American she is passionate about the exploration of intersectional identity and building community through a civil rights and social justice lens. She has served for the past nine years on the board of the Japanese American Citizens League (JACL) Seattle Chapter, and held the position of VP of Public Affairs for four years on the JACL National Board. Sarah has also worked off and on at Pike Place Market for the past 18 years and is an avid dancer in her spare time. She holds a BA in International Business, and has her MA in Public Administration.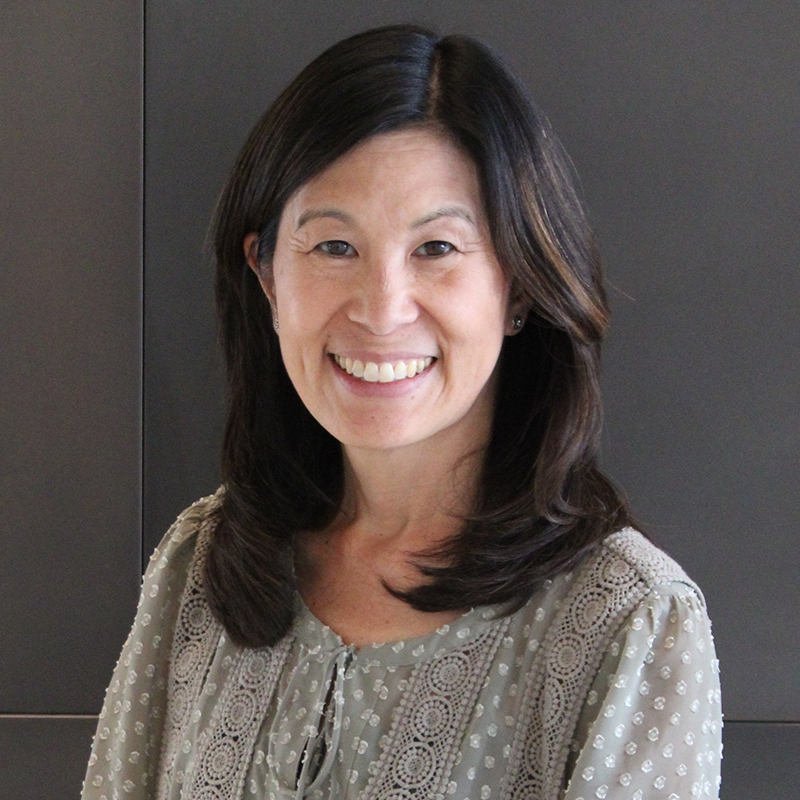 Moderator, Jill Nishi comes to Philanthropy Northwest and The Giving Practice with more than two decades of leadership in the philanthropic and public sectors. She is energized by bringing people, resources and great ideas together to build greater racial and economic equity and is eager to partner with our members and clients to actualize a more just future for our northwest communities.
Prior to her role as CEO of Philanthropy Northwest and The Giving Practice, Jill served in various leadership capacities at the Bill & Melinda Gates Foundation, most recently as the director of strategy, planning & management, and chief of staff for the U.S. Program.
Jill is a fourth-generation Japanese-American and Seattleite, raising a teen, tween and pandemic puppy alongside her husband. She recently hung up her running shoes for a pickleball racquet. Passionate about sharing the stories of the Asian American experience, she serves as board co-president for the Wing Luke Museum.


Ron Chew is principal of Chew Communications, a Seattle-based consulting firm that documents community history and helps museums and emerging non-profits cope with organizational growth.
His career includes over a decade as editor-in-chief of the International Examiner, 17 years as executive director of the Wing Luke Museum, and 11 years as executive director of the International Community Health Services Foundation.
In 2001, Chew was appointed to the National Council on the Humanities by President Bill Clinton. He was a recipient of the Ford Foundation's "Leadership for a Changing World" award and was named to the American Alliance of Museums "Centennial Honor Roll."
In 2020, he published his memoir, "My Unforgotten Seattle." He is also the author of "Reflections of Seattle's Chinese Americans: The First 100 Years" (2003, 2013), and "Remembering Silme Domingo and Gene Viernes: The Legacy of Filipino American Labor Activism" (2010).
Resources
Top Image: The Race Epidemic:  A Discussion on Hate Crimes Against Asians & AAPI film poster.