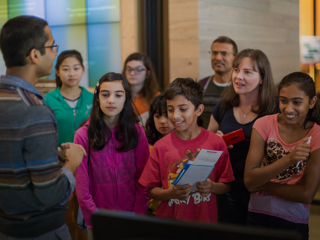 Skype in the Classroom
The Skype in the Classroom program is currently on hiatus through December 2020. For more information, email us at [email protected].
Virtual Field Trip Details
SESSION LENGTH
Ages 8-10

35 minutes

Ages 11-13

35 minutes

Ages 14-18

35 minutes
VIRTUAL FIELD TRIPS:
Connect with us through our Skype in the Classroom virtual field trip offerings! Bring the Discovery Center into the classroom. Explore current challenges and solutions that impact your world today.