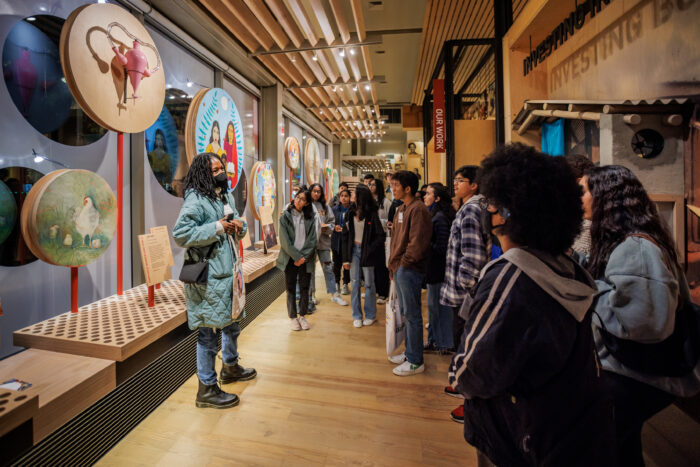 All are welcome
Located next to the global headquarters of the Gates Foundation in Seattle, the Discovery Center is a free public space open to all. Through our exhibitions and programs, we share stories and data from our partners, grantees, and foundation employees who are working tirelessly to fight poverty, disease, and inequity around the world.
Drop in and explore our galleries, join a public tour, attend a staff chat, or join one of our many events. We hope you will leave inspired to take action on causes that are close to your heart.
Our Discovery Center team is an incredible group of compassionate, committed individuals who love to share stories and the work of the foundation with our visitors. We can't wait to meet you!
Meet our team
David McIntosh

(he/him)

Visitor Engagement

I enjoy engaging youth and adults in dialogic conversations about fighting global, disease, reducing inequalities around the world, and ways to take action on the Seventeen Sustainable Developmental Global Goals.

Patrick McMahon

(he/him)

Visitor Services Manager

What I like most about my role is the opportunity to be creative every day as we think about and come up with new ideas to engage our visitors and spark conversations.
Discovery Center team

Sign up for our bimonthly newsletter
By clicking sign-up, you agree to the Bill & Melinda Gates Foundation's Privacy and Cookie Notice.