General Tour Information
Bill & Melinda Gates Foundation Discovery Center
CLOSED THROUGH MAY 4, 2020
Scheduled group tours are canceled through May 31, 2020
The Bill & Melinda Gates Foundation is closely monitoring the developments with the global spread of COVID-19. King County Public Health officials released a statement recommending mitigation measures and encouraging workplaces to maximize working from home. As a health-focused organization, we feel it is important to be aligned with the practices recommended by our local public health departments.
We are encouraging Foundation employees to work from home and therefore the Gates Foundation Discovery Center will be closed at least through May 4. We will continue to monitor the situation and provide further updates as we have them.
We appreciate your understanding.
Public Tours: Tuesday–Saturday at 2 pm
There's no need to register in advance for our daily public tours. These tours are recommended for small groups, or individuals looking for a guided experience.
Guided Group Tours
The Gates Foundation Discovery Center welcomes groups of 15 or more to schedule a free guided tour from our education team. The form below shows real-time availability and allows you to reserve your time at least two weeks in advance of your visit.
Tuesdays and Wednesdays are focused on large, primarily school groups.

Afternoons, Fridays, and Saturdays are great for adult groups.

Thursdays are reserved for self-guided visits only.
Regular Hours:

Tuesday – Saturday, 10 am to 5 pm

Tuesday – Saturday, 10 am to 5 pm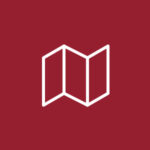 Self-Guided Tour
If you are visiting with a larger group than we can support or on a day/time we cannot accommodate a facilitated tour, you can use the registration form below to select a self-guided slot.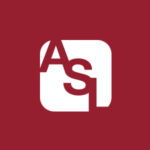 Sign Language Interpreter
We're happy to provide an ASL interpreter. We ask that you submit a request two weeks before your visit. You can do so by noting your need for this service when booking a tour below.