General Tour Information
The Bill & Melinda Gates Foundation Discovery Center is TEMPORARILY CLOSED. In-person school and group tours are canceled through February 2021.
We are closely monitoring the developments with the global spread of COVID-19. As a health-focused organization, we are aligning with the practices recommended by our local public health departments.
While the Discovery Center is closed to the public, bring us to you with the Discovery Center @ Home page full of interactive activities, and take action resources for all ages.
Visit the Discovery Center @ Home


VIRTUAL GROUP TOURS
Registration opens October 2020
Coming soon: These interactive offerings support attendees to think about the world we share, some of the pressing issues facing the globe, and ways we can each make a difference. Programs can be adapted to different audiences and subject areas.
FREE
Conducted remotely via video chat
30-45 minutes long
Led by staff of the Bill & Melinda Gates Foundation Discovery Center
Check back soon to sign up. If you have questions or would like to be notified when sign-up begin, email us at discoveryc[email protected]
---
Virtual Tours

COVID-19, Society and You
Are we really all in this together? The pandemic has affected nearly every person on this planet, but not equally. This mics-on conversation explores some of the inequities made more apparent by the disease through dialogue and creative expression. We will use writing, reflection, and/or art to consider thoughtful decisions on addressing the pandemic in a way that is inclusive and equitable.

Quiz: How well do you know the world?
Challenge your assumptions and test your knowledge about our world in this 13-question quiz. Once we go through the questions, we'll have a lively discussion around a range of global topics and perspectives on them.

Global Goals, Local Action
This mics-on conversation invites young people to explore local, community issues, and ways to take action using the lens of the United Nations' Sustainable Development Goals.

Numbers in the Wild: Data Literacy
Do you trust data? What do you need to pay attention to? This discussion supports students in building the skills they need to "tame wild numbers"  and understand the data they encounter in their everyday lives. We'll explore topics including social justice, climate change, and pirates.  
Temporarily Closed

Through December 2020

Through December 2020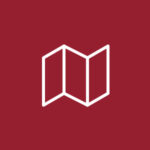 Self-Guided Tour - Temporarily Postponed
If you are visiting with a larger group than we can support or on a day/time we cannot accommodate a facilitated tour, you can use the registration form below to select a self-guided slot.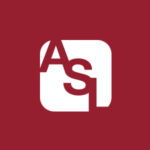 Sign Language Interpreter - Temporarily Postponed
We're happy to provide an ASL interpreter. We ask that you submit a request two weeks before your visit. You can do so by noting your need for this service when booking a tour below.