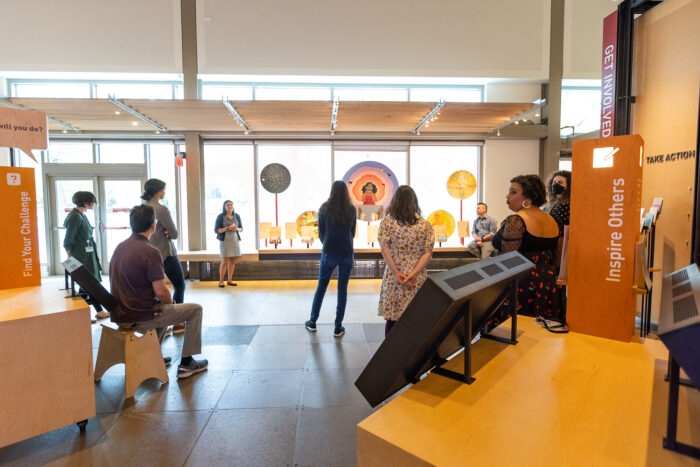 Drop-in tours
Join us for a public drop-in tour at 2 p.m. on our open days (Wednesday through Sunday). Our incredible team of educators will guide you through our galleries and facilitate interactive discussions about local and global issues.
---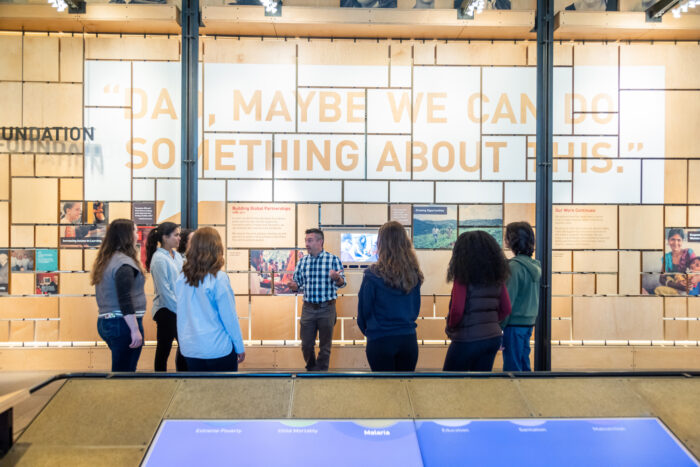 Group tours
If you have a group of 10 or more people, we invite you to book a group tour at least two weeks in advance. If you have a particular topic of interest, let us know and we'll be happy to adapt the tour accordingly!
These one-hour tours are designed for adults and young people. Please note that we may divide large groups into smaller groups to make sure everyone has an engaging experience.
---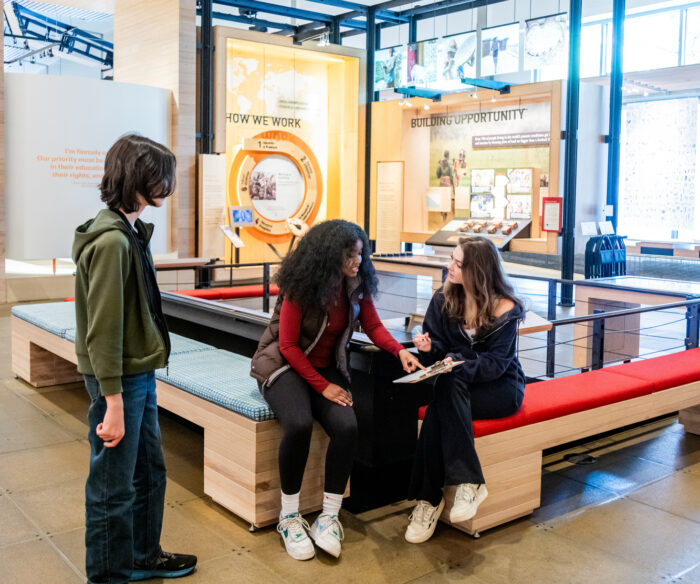 Student tours
In addition to our general group tours, we offer guided student experiences designed especially for student groups grades six and up. School experiences must be booked at least two weeks in advance.